We are proud to announce the Ultrasonic Portable Solar wind meter compatibility with tcSpeeds, available for iOS devices, including Apple Watch.
tcSpeeds provides you with advanced knowledge of your current speed, average speeds, maximum speed, directional speeds, velocity made good, wind measurements, and much more. You will be able to measure your performance on a straight course with our proprietary Pilot Performance Index (PPI) computation. Compare how good you are at the controls with your friends or against your autopilot.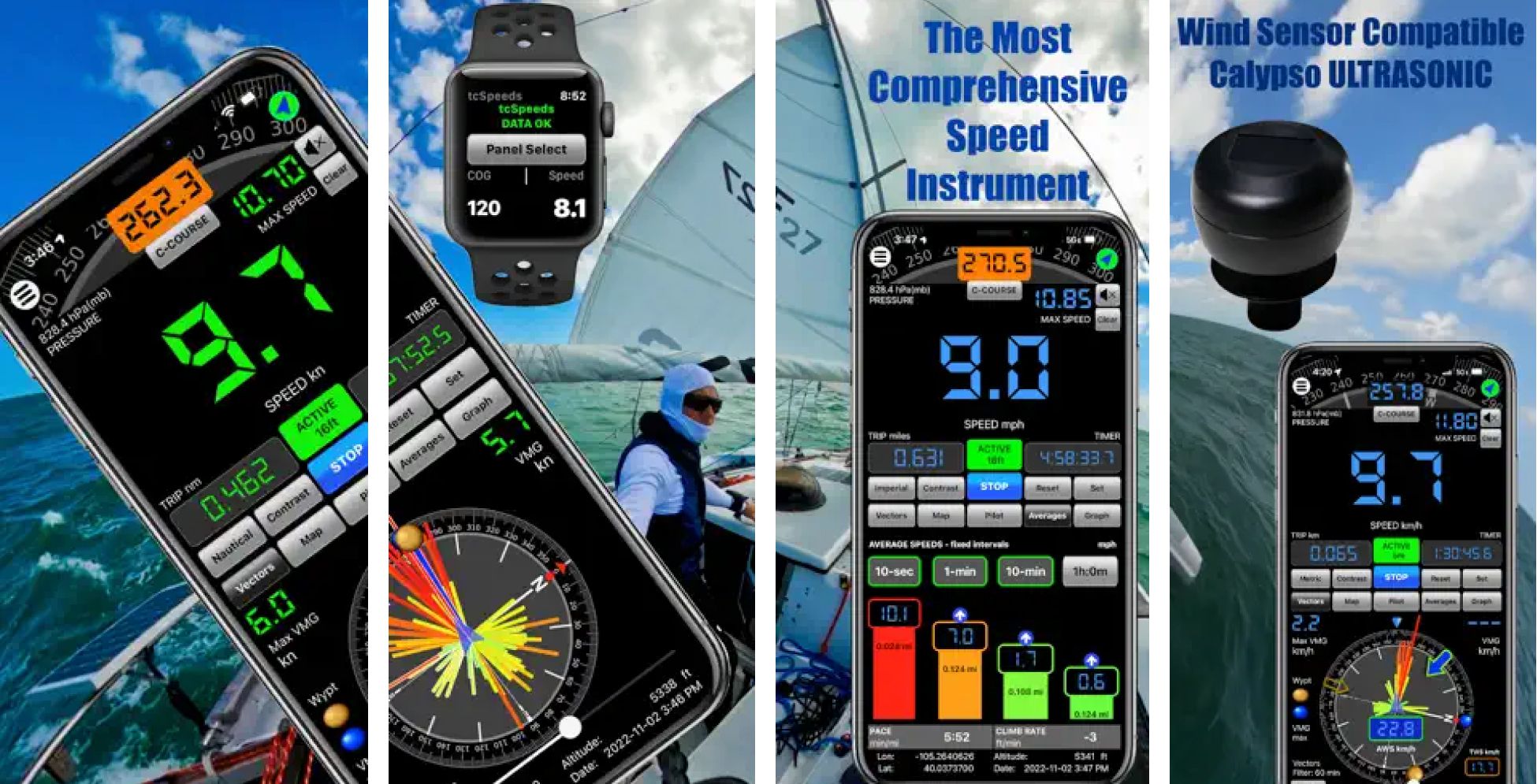 It stands on its own and does not require external hardware or connections to operate. The app uses your device's own internal GPS, accelerometers, and compass. The
Ultrasonic Portable Solar wind meter
will provide you with wind speed and wind direction.
tcSpeeds is easy to use ; zero setup required: install, launch and tap the start button.
It has been designed  iPhones, GPS-equipped iPads and Apple watch. Unfortunately it is not available for Android users yet.
You can download the free App for iOS
here
. 
Thank you very much
Tomás Ryan
from
Transitional Continuum
for making the Ultrasonic Portable Solar compatible with tcSpeeds.