 Congratulations on the device itself!
"I'd like to thank you for your prompt and comprehensive support with my device.
It's accuracy and portability is simply remarkable and is now an essential part of my yachts racing equipment.
My Bakewell White 36 match racing yacht is a popular boat here in Perth and the idea is to keep weight down and get maximum performance out of her. The Calypso 'Cricket Ball' as we love to call it, helps with exactly that. I love the unobtrusive design of the unit. Your software is impressive to say the least; perfect for our racing.
Suffice it to say, you and your device have aroused great interest at my yacht club
From this engineers perspective, well done."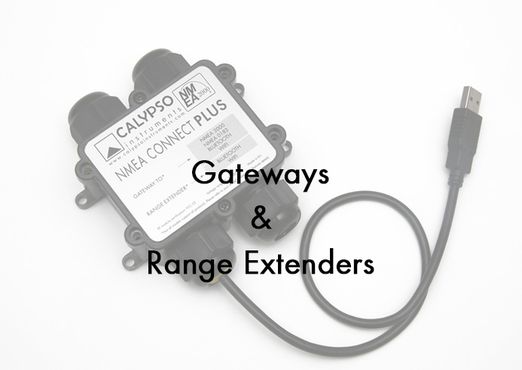 It is really impressive!
"Very good and stable Bluetooth connection, seems very sensitive to light wind, sturdy construction, ability to do firmware updates... Seems a great product, congratulations!"
- Dominique Gauthier (iTabNav)
France I am so far very satisfied!
" I could go 100 meters away from the instrument without any obscured and it worked fine (CUPS 4.0.)." Calypso Ultrasonic Portable, wireless wind and more.
"I've been testing the completely wireless Calypso Ultrasonic Portable model seen above and I'm tentatively impressed. I challenged the Portable to work outside my thick-walled house during short Maine winter days, and it did remarkably well."
- Ben Ellison (Panbo.com)
EE.UU. Can only recommend Calypso, and all there nice products!
"I was very excited to see how this little thing would replace: my 25m cable to the mast, my wind data instrument which can not display the wind, my very expensive masthead unit with rotating parts (replaced constantly) and all the 12v power cables to the masthead and cockpit where my display is located. Now all I have is a tablet and a small solar powered ultrasonic anemometer!" Robust and simple to use!
"Congratulations to you and your team. They are really impressive. Solid, robust and simple to use. The simplicity of solar power makes them easy to operate. Well done!"
- James Manners
Australia NMEA CONNECT PLUS!
A versatile GATEWAY and RANGE EXTENDER:
NMEA 0183 / NMEA2000 / BLE / WIFI
It is time to connect Calypso´s wind meters to an NMEA 2000 or NMEA 0183 network and relay the signal as Wi-Fi and Bluetooth, allowing easy connection with multiple apps and PC based software. ULTRASONIC
Portable
Bluetooth, solar powered, pocket size, IPX8 wind instrument. ULTRASONIC
Wired Standard
NMEA 0183, wired wind instrument. ULTRASONIC
Wired WiFi
Bluetooth, NMEA 0183, Wifi, wired wind instrument. ULTRASONIC
Wired
As powerful as its peer, but wired. NMEA
Connect
A NMEA to Bluetooth Low Energy Gateway.