9.00 am. We are in the dock of Port Torredembarra where we will make the promotional video of Calypso Instruments. We met with the vessel owners, Diego and David, waiting in front of their boats. The technical team of Calypso comes together with El Hombre Orquesta, the company which is the responsible for producing the video.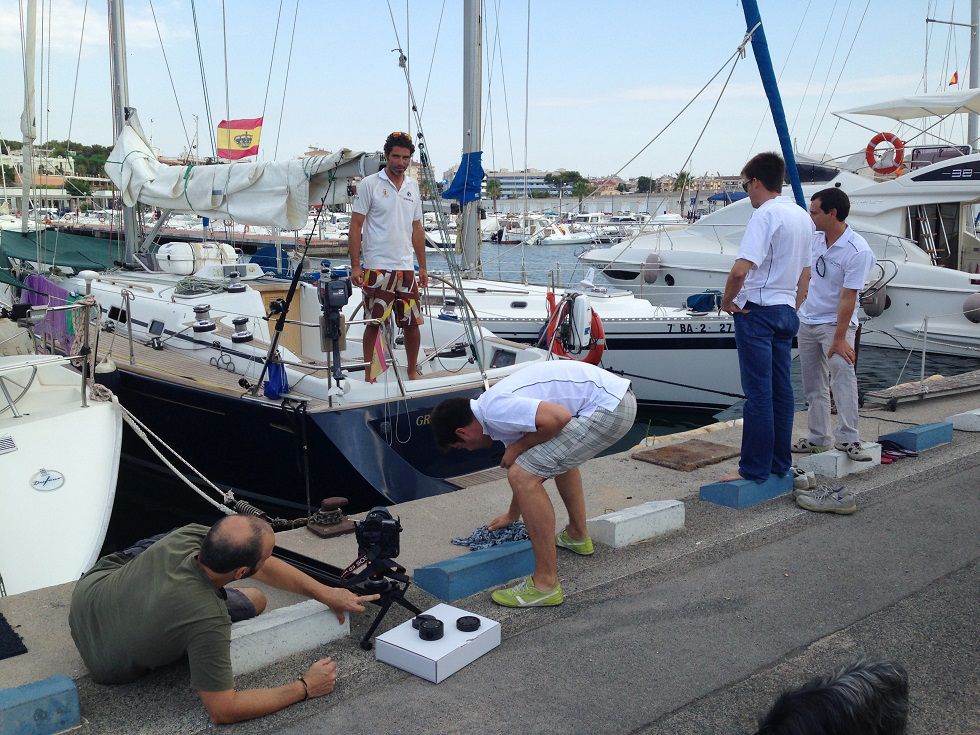 9:30 a.m. After introductions we get down to business. El Hombre Orquesta prepares ​​cameras, Calypso crew operated the Cups 4.0 that will be used in the test. Specifically two units of 4.0 Cups, two tablets and some smartphones which receptor function are used. All ready!
10:30 a.m. The first shots are already beginning to recorded. We create excitement in the dock neighboring which approach to ask about our equipment. It seems like! The 4.0 Cups are already fixed and ready to use, one in the "fly" of Azimut 42 which will be used to make the sample used in a motor boat; and another Cups on the top of the mast of a sail boat, Grand Soleil 40.

11:00 a.m.. We release moorings! The sea trial conditions with 10 knots of SE presage great day of sailing. Make no mistake, even the least "marinized" on board enjoy the test. Video shots and photographs mixed with comparisons made ​​by the team of Calypso among data Cups offers and those offered by the electronic boat ... .the comparisons are odious! The Cups works perfectly.
13:00 am. When we moored last shots and exchange of views. A great day that we forget to tell you. We hope you enjoy the video. We think we succeeded! We were able to capture in pictures the use and features of Cups 4.0.

Special thanks to Diego and David for letting us their boats, thank you very much!

Torredembarra, August 2014 - Calypso Instruments Technical Team